Yes, I'd love for Mom to live where she can paint the town red!
Mom (or Dad) needs more care than I can give. I'd love for her to be in a nurturing, purpose-filled culture where she can thrive and enjoy life.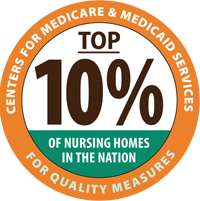 Making the decision to use skilled nursing care isn't an easy one. Learn the best way to navigate that journey by clicking on this link: This Isn't Your Granny's Nursing Home.
To find out how Holly Creek can fulfill your short-term rehabilitation or long-term care needs...
...or fill in the form below.